Master Wolf here! Well... after my first 0/5 review, I feel like I need something to bounce back from such a terrible review... but what... Oh I know! How about a classic Christmas movie! I know just the one! So lets go take a look at a very well known classic, 'White Christmas'.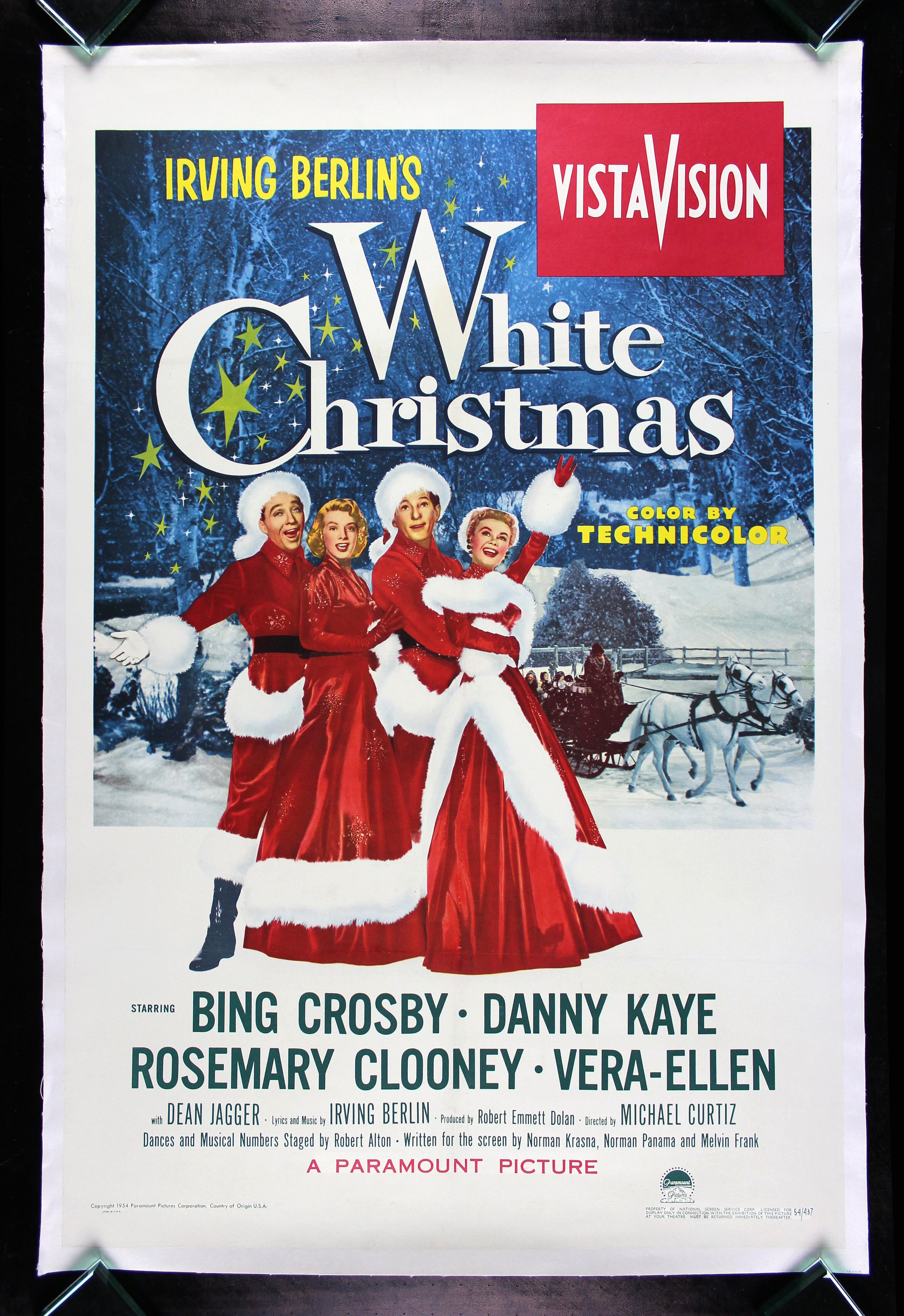 The movie is about two soldiers who left the Army following World War II, become a successful song and dance team. The two soon meet two sisters, who also are successful song and dance team, and the four soon head up to Vermont to go to a lodge which happens to be owned by their former commanding General. However, the lodge is in trouble and to help the General, the four put on a show and eventually perform a very special Christmas show for the General.
I must say, for a film that was released in 1954; it really stands out with the other Christmas movies out there. It's also worth mention that cast of this movie is truly outstanding and even Bing Crosby stars in this as well as singing 'White Christmas' which I find that version to be really beautiful. The Song themselves are really catchy and you will fall in love (and even laugh) with the musical numbers. I think this movie caught the true meaning of what Christmas should be and makes you want to watch it again and again.
I will say that this is a must see movie and part of your collection to own, as this is truly a family film to watch during the holidays. The songs are true classics, the scenes are amazing, and even the story is truly touching. I will say it again, go and get this movie and if you can't then turn to AMC and find when it would come on. It's a Christmas that is truly classic.
Final Verdict:
5/5